The Grange Park Business Package
Businesses now have the opportunity to both play golf and also advertise with us at Grange Park.
Here at Grange Park we currently have over 550 golfing members, who play on a regular basis as well as thousands of visitors each year.
In 2022 alone we recorded over 8,000 rounds of golf played by members and visitors!
What do you get?
The Business package is a 3-year deal and as well as having your company name on the hole signage, advertising your business 365 days a year, you also get:-
* Six midweek 4-ball vouchers for each year of the arrangement - current value £3,240
* Your business name on the club website as a sponsor
* Use of the clubhouse for meetings at preferential rates
* Free wi-fi in the clubhouse
* Food and beverage facilities available, with 15% discount off standard rates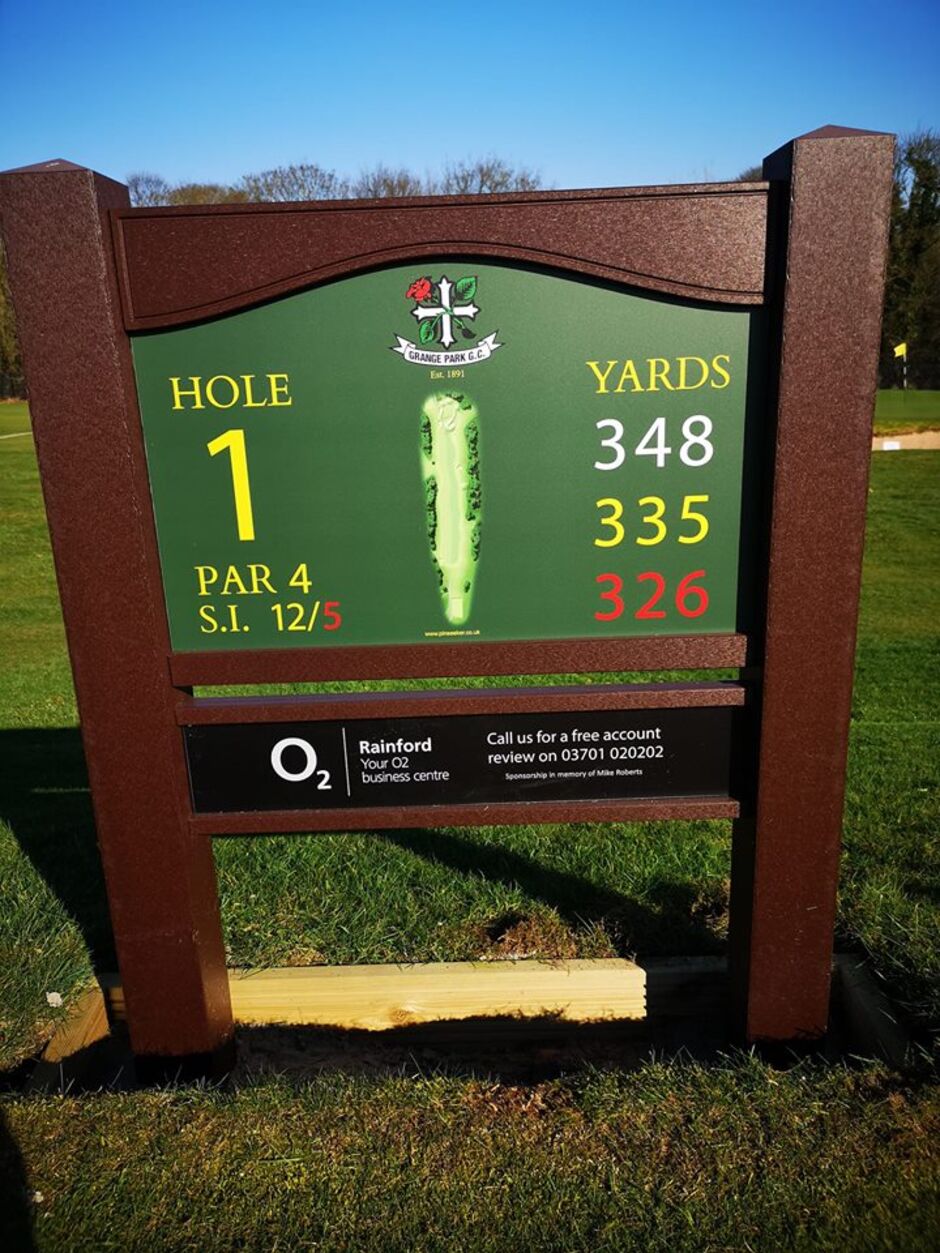 You can choose the hole to be sponsored, on a first come first served basis.
The total cost for the 3-year Business package is £1,500 + VAT which can be paid by 3 annual instalments.
If you would like further information please contact the office.
e-mail: office@grangeparkgolfclub.co.uk
telephone: 01744 26318